Fruits & Vegetables in Antwerp
2
€
1.50
/kg FCA
€
1.20
-
1.50
/kg wholesale
VolanteGrup, SRL,

MD
Antwerp, BE
Garlic , the crop of 2018, grown in the country.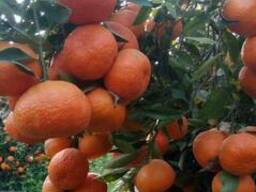 from
€
0.60
/kg wholesale
Sea Spirit, FE,

UA
Antwerp, BE
Egyptian official-registraited company-exporter vegetables and fruits Sea Spirit offer contract of selling mandarins Morket, orange and lemon with the lowest price for the next season. The conditions
Within the radius of 50 km from Antwerp
Кучук В.В., SP,

UA

,

42 km
Brussels, BE
Продам рябину красную. Продаем замороженную ягоду красной рябины. Предлагается к продаже замороженные ягоды рябины красной. Минимальный заказ от 20 тонн. Цена - договорная. По всем интересующим Вас
New ads
Dried Banana from Vietnam, Antwerp.
from $2 /kg wholesale
×
×
"Fruits & Vegetables" in regions
×
×